When it comes to getting started painting one of the biggest problems I have is deciding what to paint.
I'm always on the hunt for that next project or idea. So much so that I end up having a bunch of unfinished paintings sitting around! That's a different topic though.
If you're here you probably know the struggle already. Looking for some ideas of what to paint too?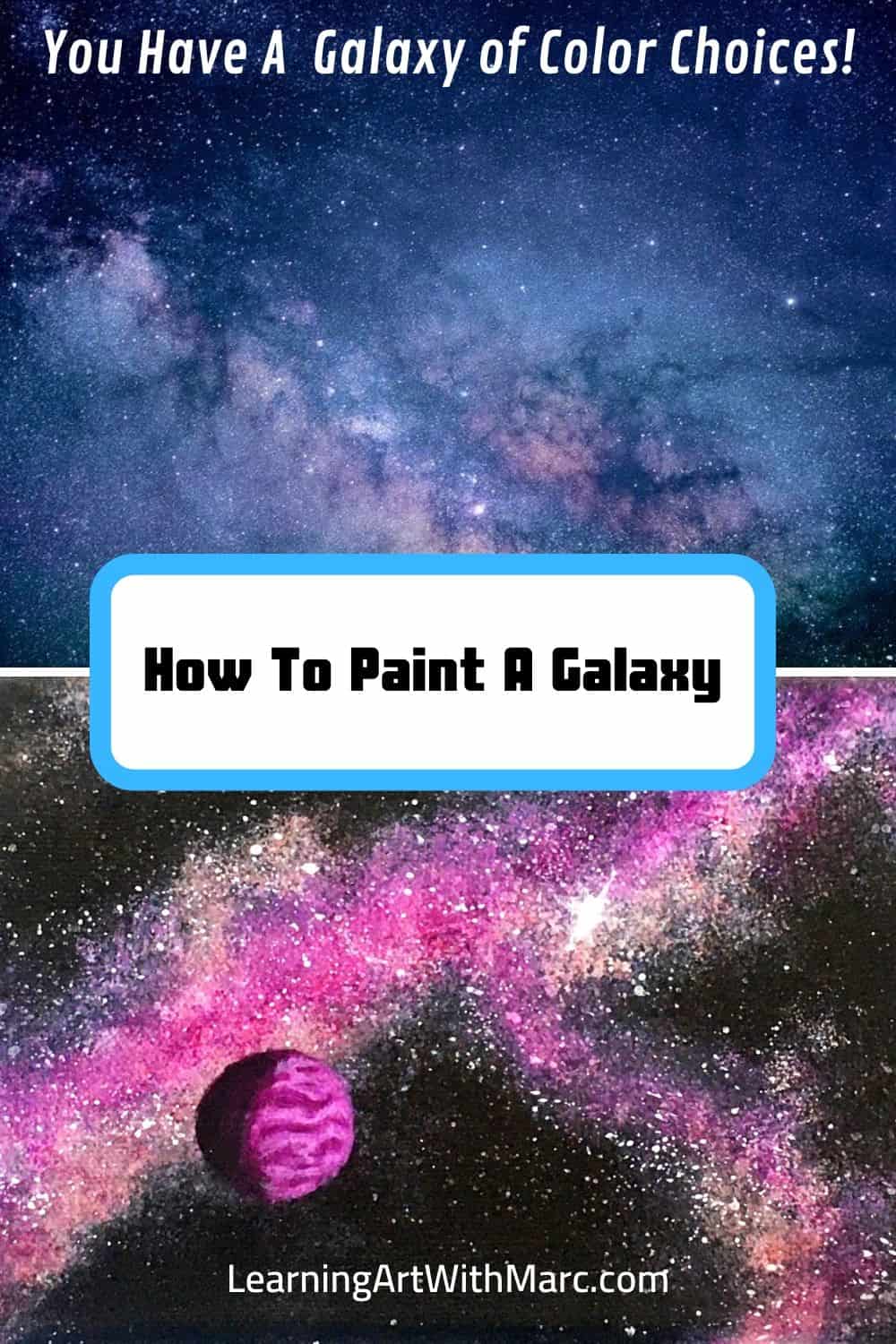 Well, the good news is there are plenty of things to try once you start looking around.
Here I will be collecting a series of ideas, projects, and resources for us to use when we don't know what to do. A series of various beginner painting projects to try.
From 7 Steps for How to Paint a Galaxy to How To Do An Acrylic Pour! 
There is a ton of free content available online to help you not only decide what to make but improve as an artist as well.
While I seek to contribute to that growing array of options I also am very much a student too.
If you're like me, then you are looking to learn as much as possible for as little as possible.
There seem to be plenty of resources available to accomplish this goal. I want to help collect them in one location and make them a bit easier to find.
I will put together pages on my favorite YouTube artists to learn from as well as produce my own YouTube videos to help you along your path. So if you're looking for free acrylic painting tutorials for beginners bookmark this page and visit back again soon!
While I will be focusing mainly on what is freely available there are plenty of paid resources as well.
The only paid learning I have done so far is a subscription to Skillshare. They will give you a one-month free trial.
By clicking here or the banner below you can actually get your first 2 months free!
They are one of my affiliate partners so by signing up you would be helping yourself grow and this website grows at the same time!!
They have a ton of courses available when it comes to drawing, painting or really anything creative or art-related.
Not all of them are high quality but the ones that are make it worth it.
I've taken drawing classes, photography classes, journalism classes, video editing classes, procreate classes, audio editing classes. I literally use it all the time and it is totally worth what they charge.
Plus you can always cancel and take a break from it whenever and utilize the free resources I will be building up on this site!
For now, here are a few how to's created by me for you to give a try. I do my best to present a sequence of steps that will make it easy for you to give it a try yourself!
Related Articles:
Painting Projects To Try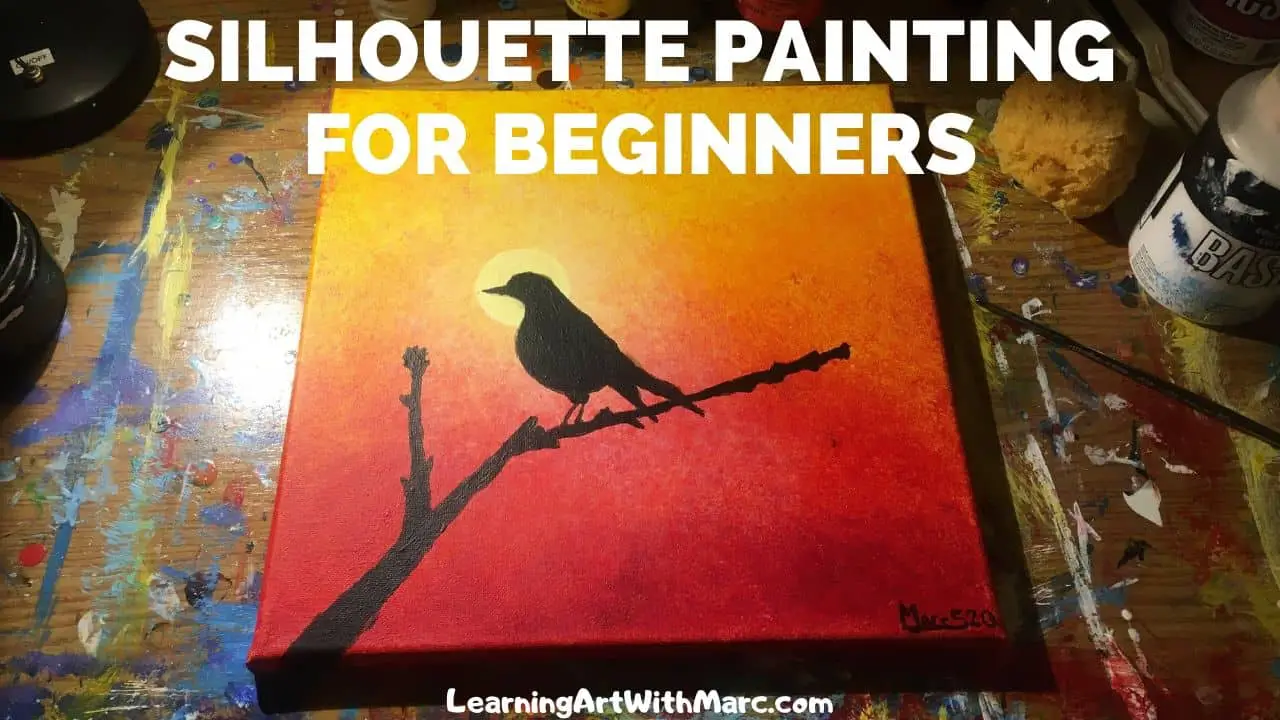 Looking for easy painting projects to try? Silhouette paintings are great projects for beginners!
They help you learn about backgrounds and foregrounds. Blending, atmospheric perspective, and many other fundamentals!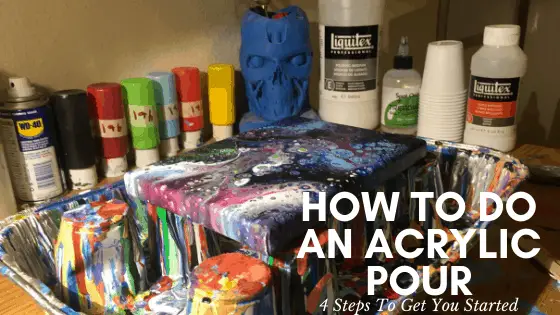 While acrylic pouring can be tricky it is a good place to start as it doesn't require you to know about perspective, shape or form.
It does help to understand color theory a bit but not totally required. It is definitely a good way to get acquainted with it though.
All in all, it is a pretty experimental process that anyone can do!  Click here to learn How To Do An Acrylic Pour In 4 Basic Steps!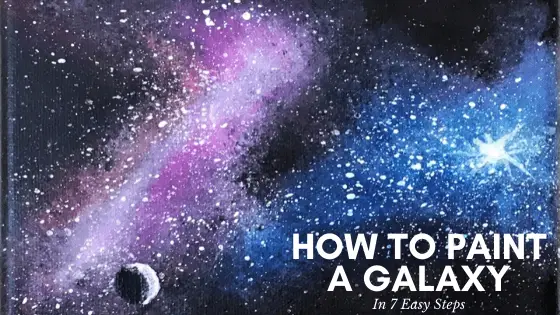 If you're looking to actually paint some sort of image, galaxies are another great beginner project to try. They help you learn to blend your colors and build your painting in layers.
You can practice spheres by throwing some planets in there. If you really want to get crazy with it throw in some spaceships or UFO's!!! The options are infinite!
Follow these 7 easy steps I've outlined to give it a try!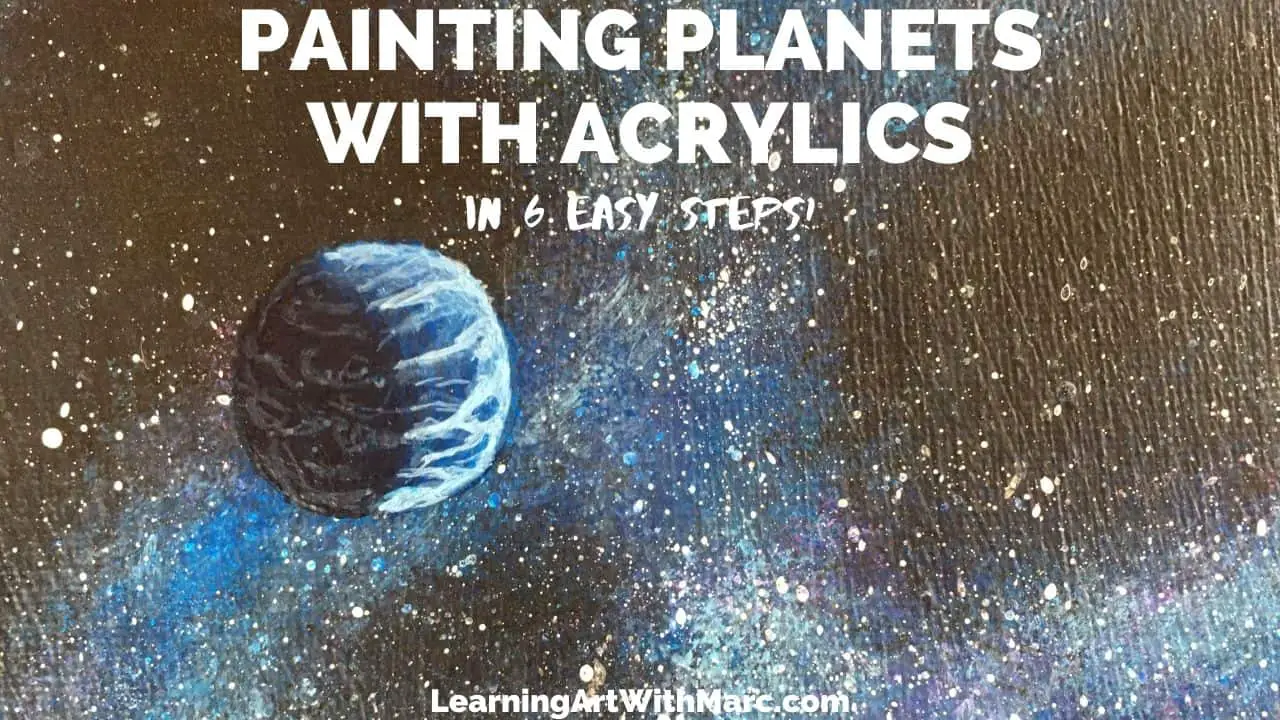 Once you follow my steps on the page above for "How To Paint a Galaxy", the next thing to try is painting planets!
As the ultimate creator, you can't simply create a galaxy, you have to add life to it!
A galaxy painting by itself can serve as the sole subject but in most cases, the galaxy is just the beginning. The background. The first layer.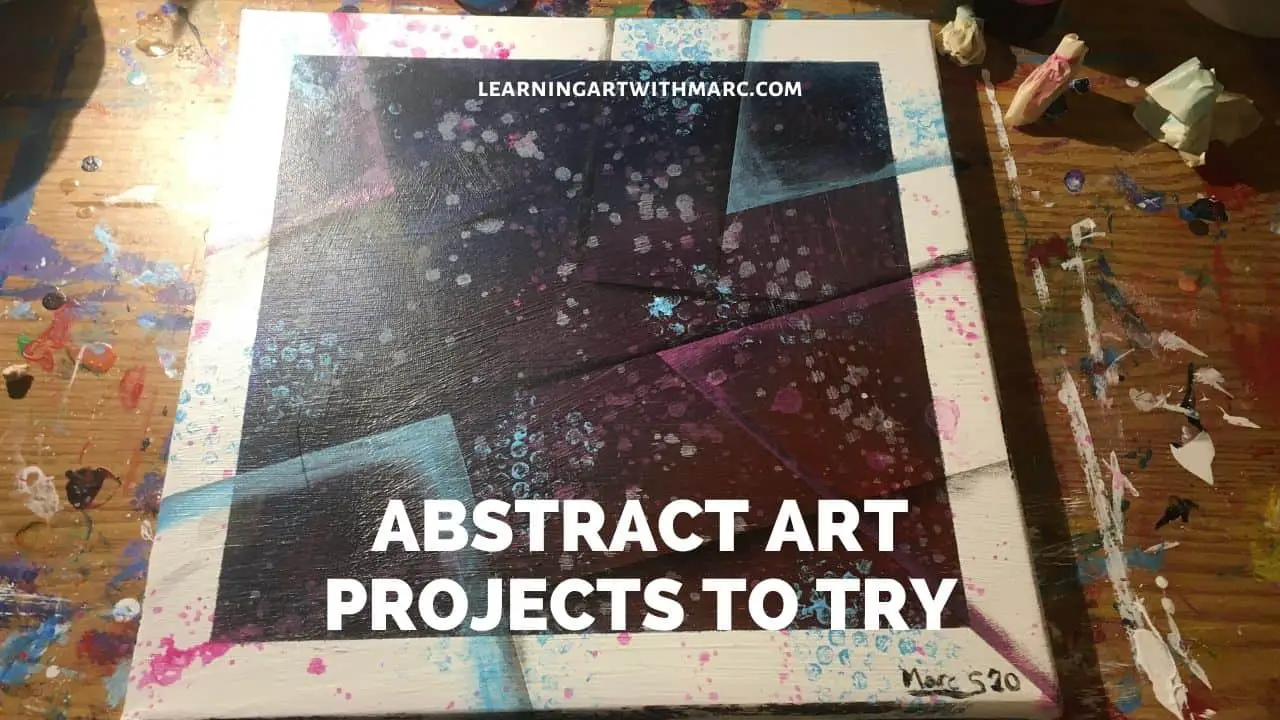 Another great way to learn about color blending, as well as some basics on color theory, is abstract painting.
There are a ton of great abstract art ideas out there.
On my abstract art projects page, I'm taking inspiration and guidance from some of my favorite YouTube artists and creating step by step projects based on their work!
So if you want to try abstract art but aren't sure where to start, check out some of these abstract art projects I put together!