When it comes to iPads for artists there are quite a few options you can go with. The best iPad for you will basically depend on what your budget is and how serious you are about digital artwork.
I actually went for the iPad Pro 12.9 inch myself. This is just one model among all of the best iPads for artists.
I understand that this is an expensive buy so here we are going to explore all the various iPads that are compatible with the Procreate application. Providing you with a number of options in different price ranges.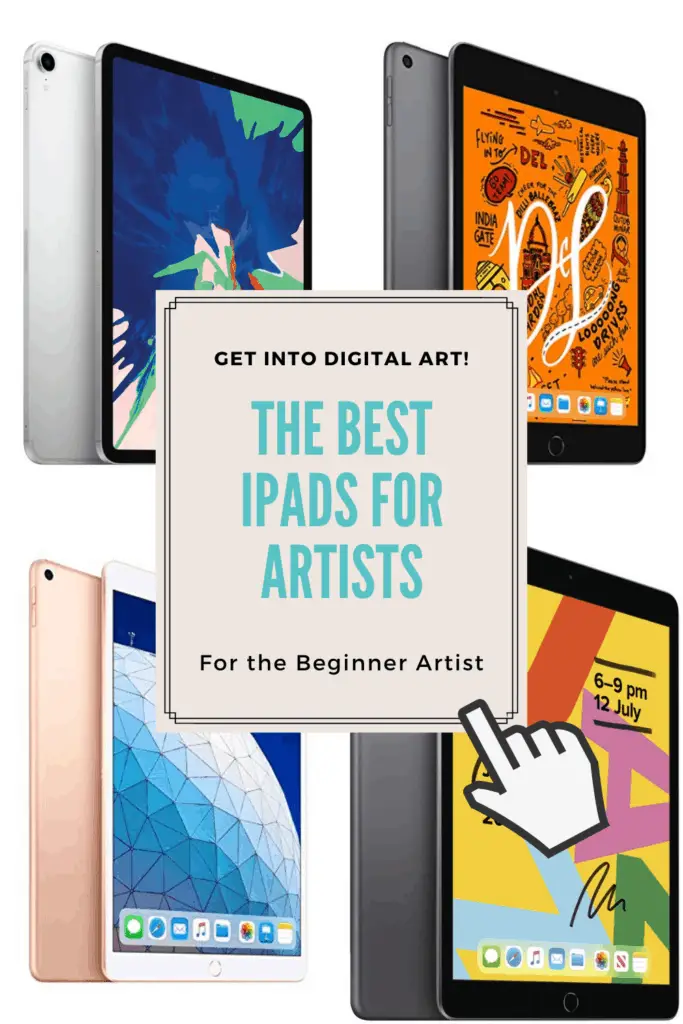 So as not to bury the lead, the best iPads for artists are the iPad Pros, iPad Minis, iPad Airs, and the Classic iPads.

While I would advise going with a model that is compatible with the Apple Pencil 1 or 2, there are a number of older models that work with Procreate and several other types of stylus pens to choose from.
That said, with Procreate 5 coming out recently some of the information you find on the net may not be as up to date as possible. I happened to notice some discrepancies between what some sites were saying and what the Procreate official page had on it.

I ended up emailing the creators of Procreate and they got back to me right away. Procreate will basically no longer be compatible with any Apple product that cannot be updated to iOS 13.2 or higher.
This rules out the iPad Air 1, the iPad Mini 2, and the Mini 3. I initially had them on my list here due to other webpages stating that it was compatible with them so just be aware of that.

When you are done reading this page though you will have a far better idea of which iPad you may want to go with.
Related Articles:
The iPad Pro Line Up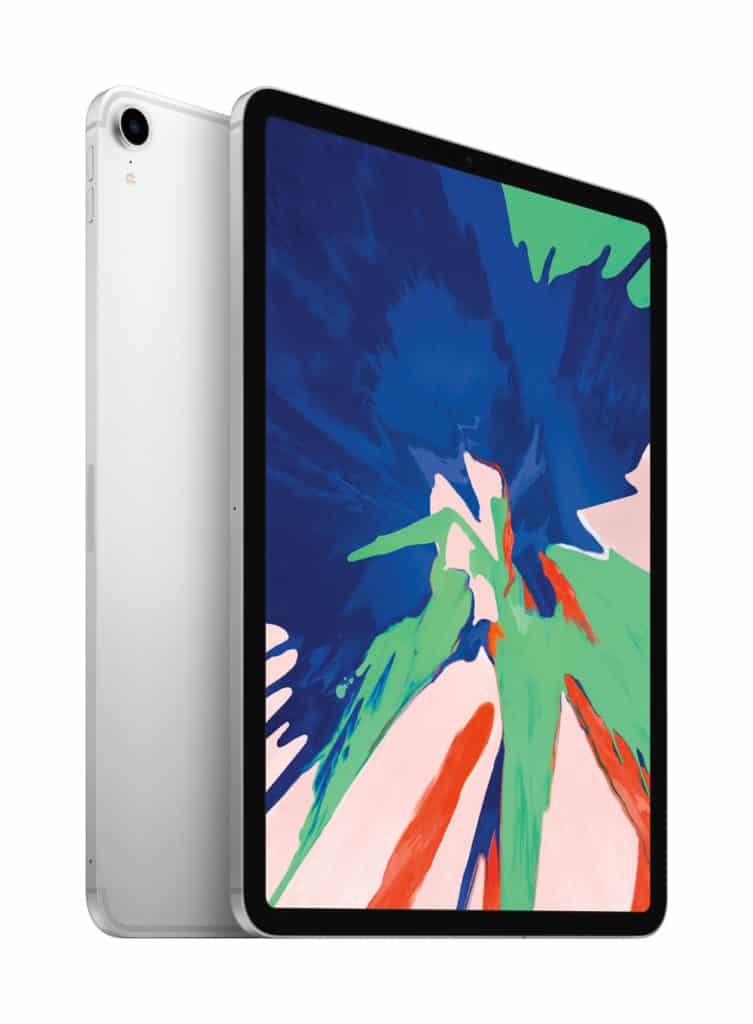 The iPad Pro is one of the best drawing tablets an artist can own for digital artwork. For me, I got swept up by the buzz around Procreate and had to get one for myself.
I of course absolutely love it. It has made learning digital art as a newbie pretty straight forward. So my view may be a bit biased…

That said, there are four different models to choose from varying in size, capability, and price.
The main difference between all of them being the size. There is the 12.9 inch, the 11.0 inch, the 10.5 inch, and the 9.7 inch.
| | |
| --- | --- |
| Inches | Base Price |
| 12.9 | $944.00 |
| 11.0 | $735.00 |
| 10.5 | $466-$649.00 |
| 9.7 | $279 |
As you can see, with just the iPad Pro lineup alone there are a variety of options to choose from.

All of the Pros are compatible with Apple Pencil. This, in particular, is the main thing that makes the iPad Pro lineup the best iPads for artists. They are by far the best stylus option for iPads due to them being designed specifically for them.

The two larger sizes are the only ones currently compatible with the Apple Pencil 2. The 10.5 inches and the 9.7 inches are compatible with the original Apple Pencil.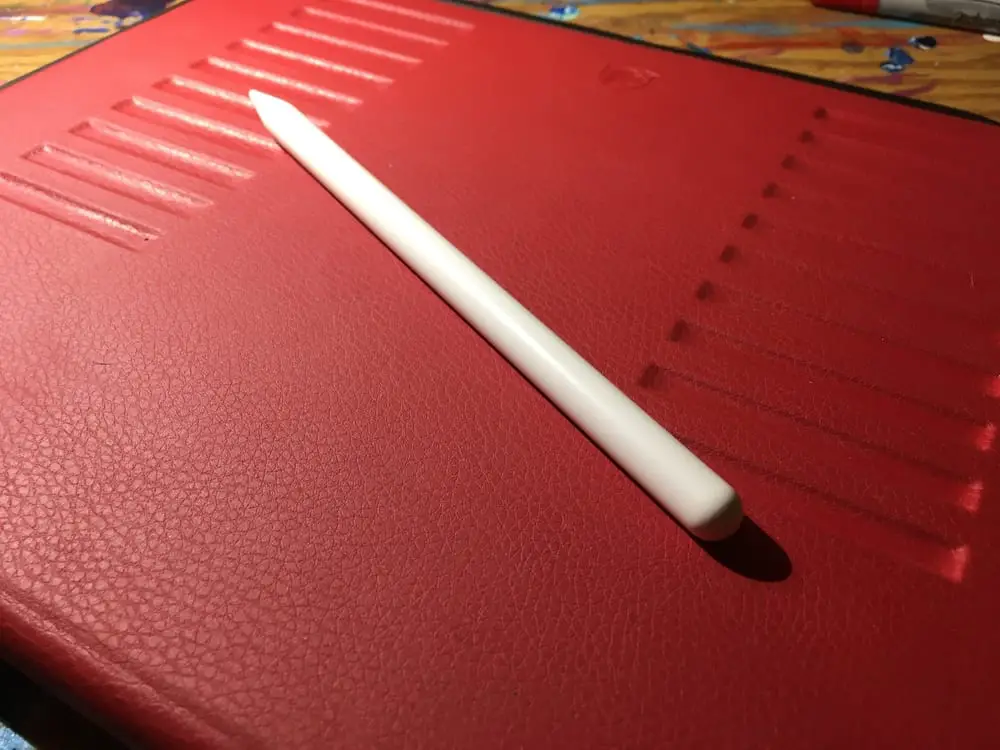 The main reason for this would be the 12x Bionic Chip and Neural engine int both the 12.9 and the 11.0 iPad Pros.
I personally only have experience with the Apple Pencil 2 and the 12.9 inch iPad Pro. Thus far my experience with it as been painless and has made the learning process smooth for a beginner like me.
All accounts of the original Apple Pencil seem to indicate it is a top-notch stylus as well. Not as good as the second version but still pretty great.
I think this probably goes without saying but the drawing area depends on the size of the iPad Pro you choose. The size of Pro you go with will also impact the number of layers you can have on your canvas as well.
This, again, is due to the processing power of each.

Any of the options in the iPad Pro lineup are fantastic choices for any artist to go with!


iPad Mini's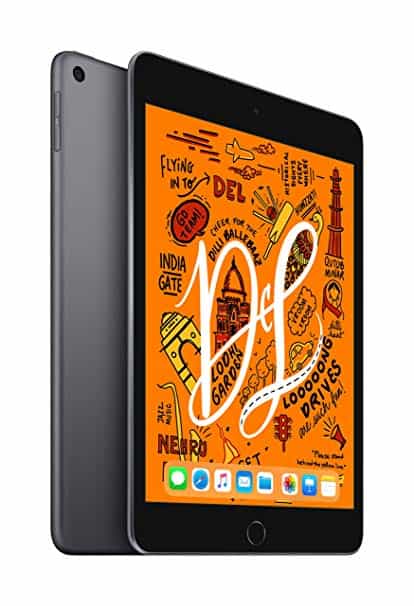 If you can't quite swing the expense of the iPad Pro then perhaps you should consider an iPad Mini!

This time we only have 2 models of the mini that are capable of doing the things we aspiring artists want and need. In this case, being compatible with Procreate 5.
Both models have the same size screen this time at 7.9 inches.
| | |
| --- | --- |
| Model | Base Price |
| Mini 5 | $384.00 |
| Mini 4 | $199.00 |
This pair of iPads are a far more affordable option for the artist on a budget. Either one is at a price point that is relatively affordable.
It is important to note that only the Mini 5 is compatible with the original Apple Pencil. For the Mini 4, we will need to look at the styluses below to see which ones you may want to go with.
It does appear that the Adonit Pixel may be the best option to go with.
iPad Air Line Up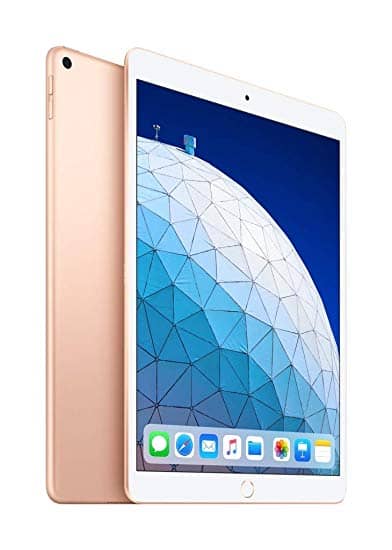 With the release of Procreate 5 and iOS 13.2, there are currently two options in the iPad Air line up to go with. There is the third-generation iPad Air and second-generation iPad Air.
| | |
| --- | --- |
| iPad Air 3 | $459 |
| iPad Air 2 | $179 |
The iPad Air 3 is compatible with the original Apple Pencil. For the iPad Air 2 you will need to choose from one of the styli listed down below.
After doing a bit of research on them it looks like the best stylus for the iPad Air 2 will be either the Adonit Pixel or Wacom's Bamboo Sketch.
The iPad Air 2 is the cheapest and most affordable iPad for artists on the list.
iPads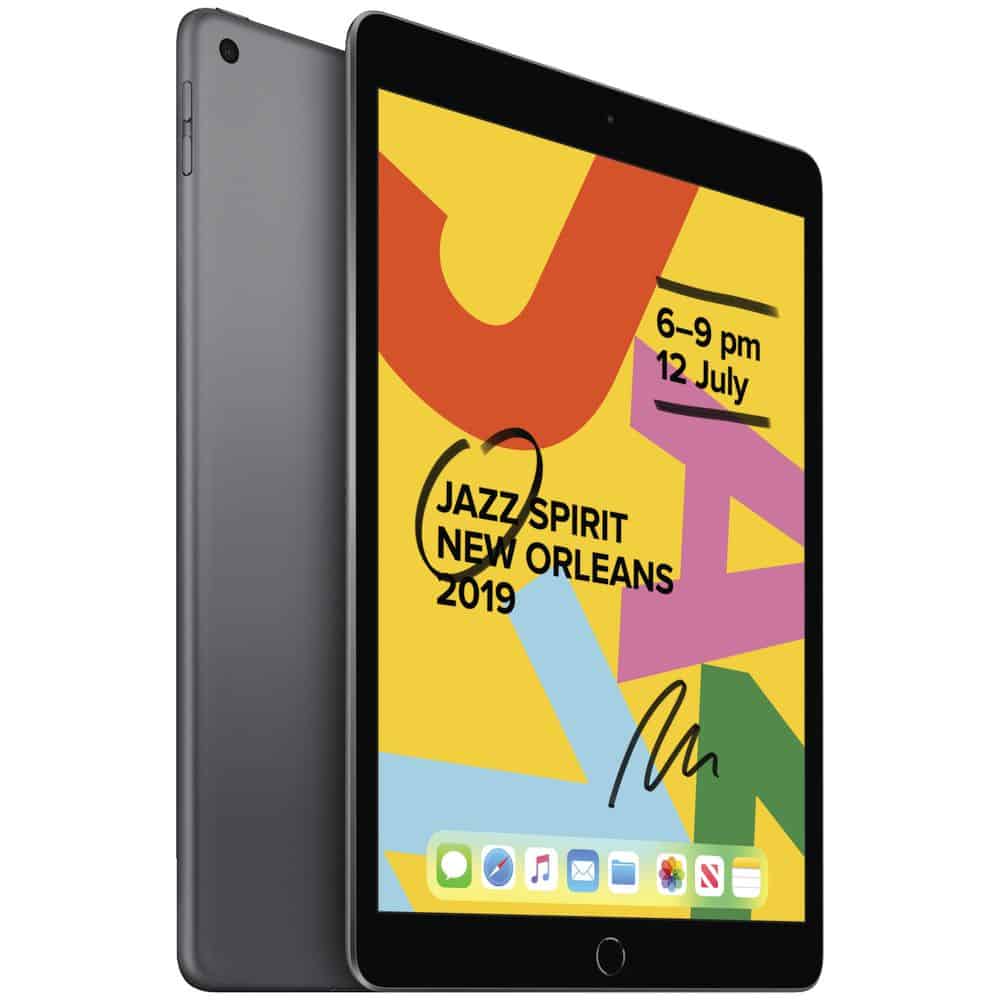 There are 3 regular iPads you may be interested in looking at for your artistic endeavors.

The 5th, 6th, and 7th generation iPads are all compatible with Procreate.
| | |
| --- | --- |
| iPad 7th gen (2019) | $309.99 |
| iPad 6th gen (2018) | $249.00 |
| iPad 5th gen (2017) | $212.07 |
The original Apple Pencil is compatible with the 6th and 7th generations. For the 5th generation, we will need to look at what other styluses are available for you to choose from.
Other Styluses Supported by Procreate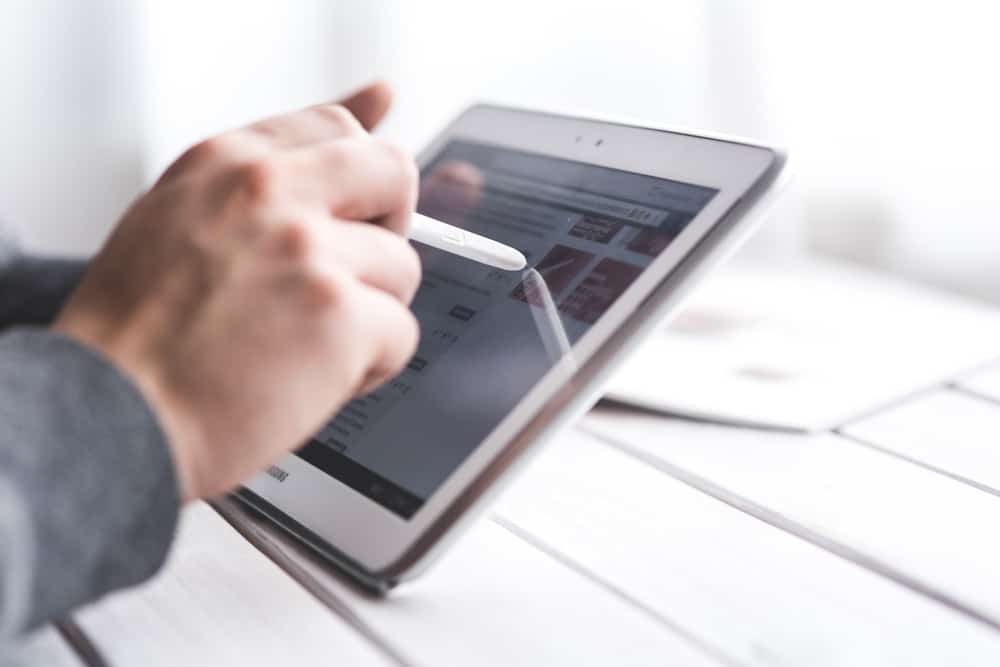 When it comes to working with some of the cheaper and older models of iPads you will need to shop around for a good stylus. There is a sea of options too.

The hard part is finding ones that are compatible with both your version of iPad and Procreate. As well as making sure they are still something that is available and supported.

Luckily for you, I have done just that! So hopefully this helps make it easy for you to decide on which one to go with.
All of the following pens are compatible with the 5th Gen iPad, the iPad Air 2, and the iPad Mini 4.
Adonit Pens
When it comes to styluses available for you to choose from Adonit has a variety of choices all on its own.

For our purposes though, there are two that we are most interested in. Those are The Dash 3 and The Pixel.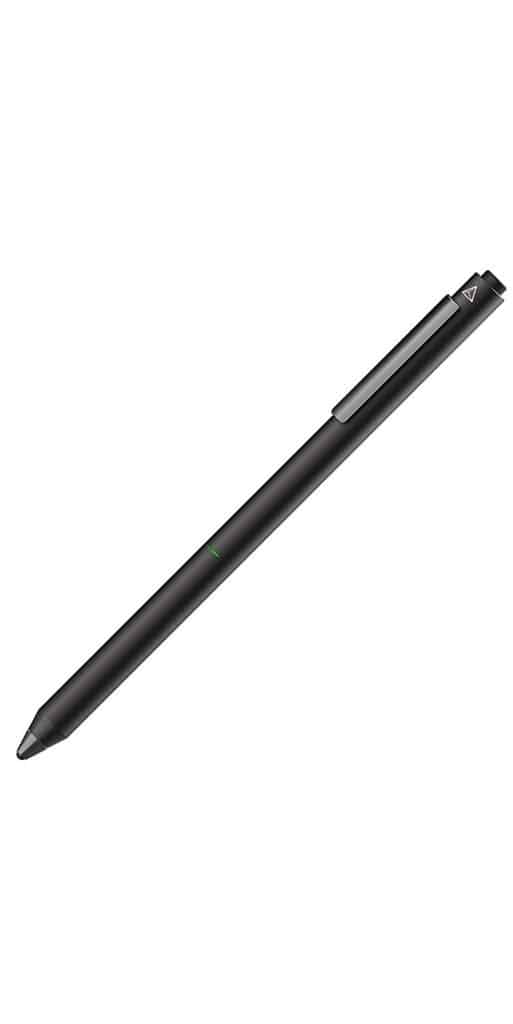 The Adonit Dash 3
The Dash 3 is compatible with all Mini's, all iPad Air's, and the 5th generation iPad (2017).
So this one applies to quite a few of the devices listed above.
It currently costs only $34.11. So quite affordable when compared with other options.
That said, it doesn't have some key features like pressure sensitivity or shortcut buttons. For drawing on the iPad I think the pressure sensitivity will be something you're going to want.
The Adonit Pixel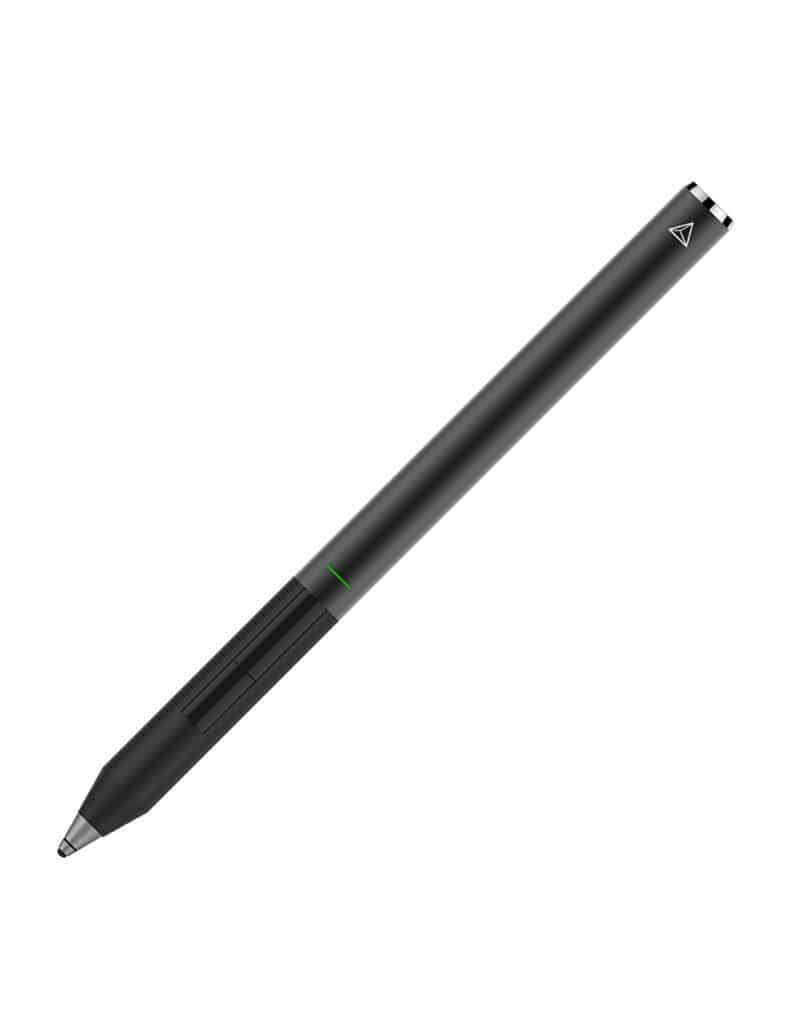 Adonit says the Pixel is its best iPad stylus they have made to date.
This one comes with 2048 levels of pressure sensitivity as well as an improved 1.9 mm tip. The tip is made of a specific material designed to increase drag.This makes me wonder what it feels like if you put a screen protector such as Paperlike on your iPad…
This particular stylus also comes with shortcut keys and offers palm rejection features as well.
Wacom's Bamboo Fineline
Wacom's Bamboo Fineline Smart Stylus is another option for our 3 outlier iPads. The Bamboo Fineline is the third generation of this product that originally came out a few years ago.

It is supposed to come with four different color options to choose from but so far I have only been able to find this product available in black.
While it does state that it is pressure sensitive it doesn't say anywhere any specific amount of levels of pressure sensitivity. While I wasn't able to find an official number being marketed it looks like it has 1024 levels of sensitivity.

I did get this number from the comments of other artists in forums and various places around the web. So take it with a grain of salt.

In the following video, you can see the line quality you get is not the best on the iPad Air 2. If you skip to 6:32 in the video you can see that the lines are very jittery and not ideal for good linework.
I was able to confirm it is definitely compatible with the 5th Gen iPad and the iPad Mini 4.

Numerous artists stated they were using it with Procreate on their 5th Gen iPad just fine. I didn't find any comments or favorability for this stylus with the iPad Mini 4.

So if you have an iPad Mini 4 proceed with caution on this one. We saw above how it performed with the iPad Air 2, which is still usable just not the best quality lines.
On the plus side, it is currently only $45.99. Maybe I can grab one soon to do some hands-on testing myself.

Hopefully, one day once this site grows more, I can get my hands on all these devices and do my own hands-on reviews of each.
Bamboo Sketch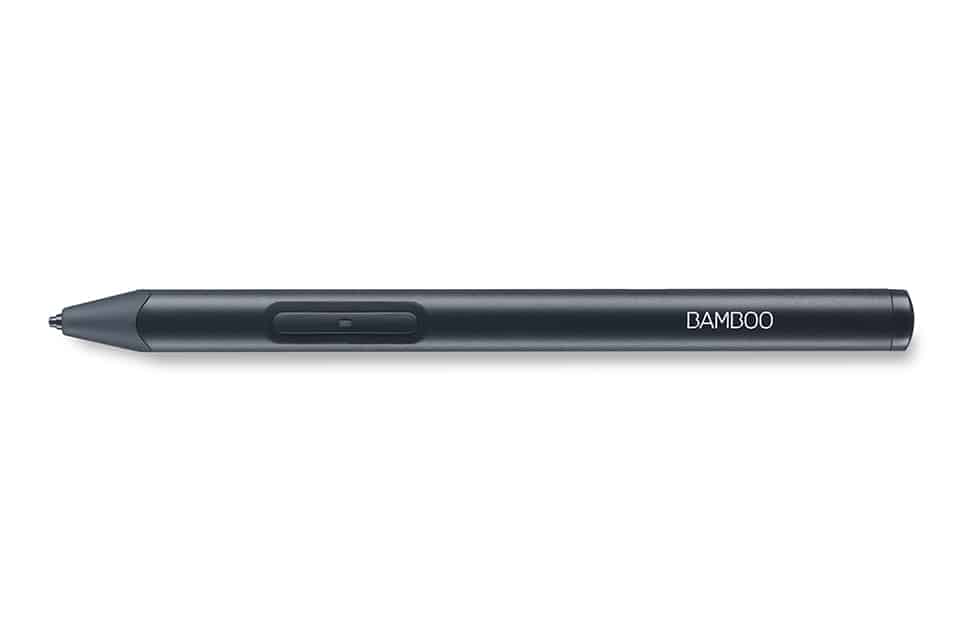 Another option from Wacom is the Bamboo Sketch.
This pen does offer pressure sensitivity and palm rejection but again I can find nowhere Wacom lists how many levels of pressure sensitivity it has.
It is supported in Procreate across all the iPads we are interested in using it with.
It currently costs $65.99 which is a bit more than the Fineline 3.
You will get better results in line quality using this stylus with the iPad Air 2 then what you can get with the Fineline 3. So it may be worth the extra money to go for it if that is the iPad you currently have or will have.
It works even better with iPhones! After doing all this research into these styli I'm probably going to pick one up to carry with me and use it on my iPhone. I can never have enough creation options at my disposal!

The Bamboo Sketch does appear to be a great option to try for our 5th Gen iPad, the iPad Air 2, and the iPad Mini 4.

As you can see there are plenty of iPads and pen options to go with!

When working with any iPad that is compatible with the Apple Pencil or the Apple Pencil 2, it will always be better to go with the Apple Pencil.

When going with one of the older iPads listed above explore your options carefully. All of the pens listed here will of course work. I'm up in the air on how good they are until I can get my hands on them.

I do hope that this page has helped you find some compatible options to look into for your personal situation. Be sure to visit back once in a while as I will be updating this content as I acquire these products and test them myself.