As an artist, I want to be able to make high-quality digital paintings on the go. I don't want to be hindered by being tied to my computer or having to lug around a laptop.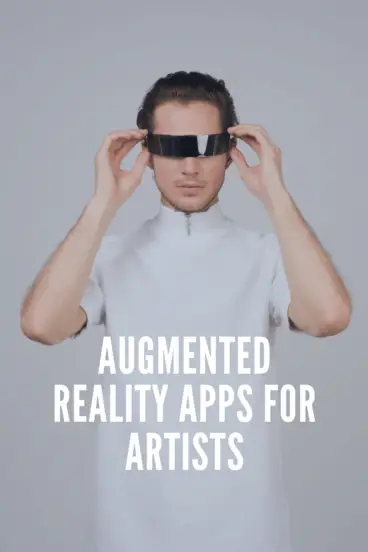 Heck, once Augmented Reality hits full swing we won't even need tablets anymore! That is closer than you may think too!
Until then, if you're looking for a standalone drawing tablet that you can take with you on the go there are a number of great options for you.
All in one drawing tablets are of course on the more expensive side due to the computing power you get with most of them. Well, basically anything that makes this list is a computer.

We are just looking for the functionality of a drawing tablet as our primary interest and case use.

In my opinion, they are well worth the investment if you know you are going to take your art studies very seriously.
Related Articles:
Apple iPad Pro – 11.0 Inches and 12.9 Inches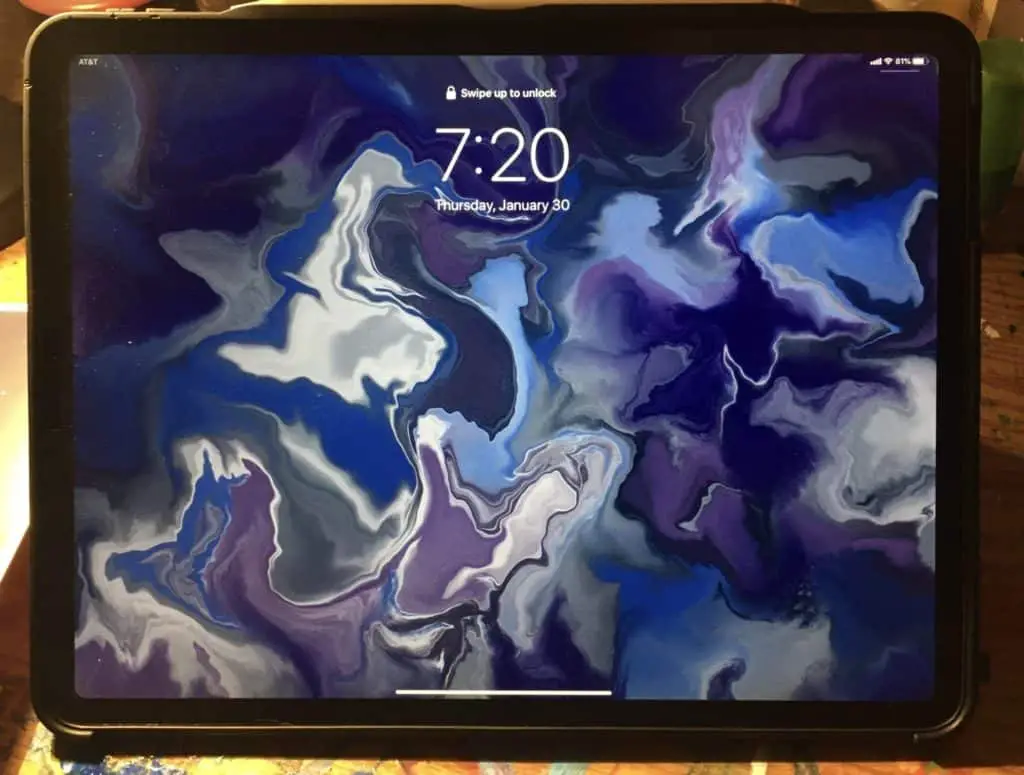 When it comes to finding a standalone drawing tablet that you can take with you on the go, one of the best options you can go for is an iPad Pro.
Available in two different sizes, 11 inches as well as 12.9 inches, it offers a large drawing space to satisfy any artistic needs.
These two iPad Pro's are currently the only two iPads compatible with the Apple Pencil 2. While they are the only two compatible with the Apple Pencil 2 there are a number of other iPads that still work with the Apple Pencil 1.

Considering that there are cheaper models compatible with the Apple Pencil 1 as well as Procreate, what are the best iPads for artists on a budget then?

Now, I never used the first Apple Pencil but it sounds like one of the more annoying things about it was how it charged. For those of you who also never used it, it basically plugs into the charging port on the iPad to charge.
Making it difficult to charge without the potential to either break it or possibly even misplace the tip of the pencil

The Apple Pencil 2 is always sitting snugly on the top of my iPad just waiting for me to be ready to wield it.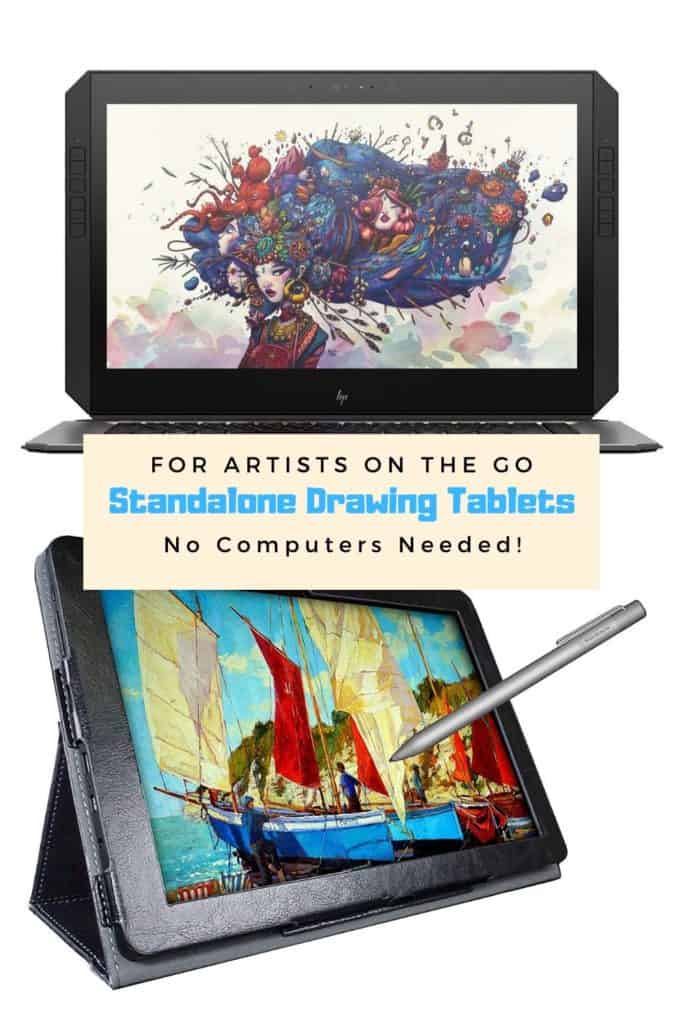 While it is in its snug little home it is getting all charged up! That said, by all accounts the first apple pencil was still pretty great. Funky charging processes aside.

The iPad Pros are beasts capable of doing nearly anything a regular computer can. Not only will you be able to make great artwork, but you will also have a mobile workhorse and entertainment hub!
By far the best art application on the iPad is Procreate! It is my understanding Procreate is quickly becoming an industry standard.
Especially when you consider that it costs a flat $10 and you get ever update to the application after that for free! With each update, the program becomes far more capable to compete with the big boys!

One of my favorite new features in the new Procreate 5 update was the animation assist feature! I certainly hope they expand on that in future updates!
One of the things that you will want to get along with your iPad is some sort of screen cover designed to make it feel more like paper. There is actually one called Paperlike that is very effective for this tactile feel that most artists need when working on a device like this.

Without it, the feel of the glass feels too slippery causing the artist to be taken out of their zone. It's amazing how we could take something as simple as tactile feedback for granted until we don't have it…

The iPad Pro isn't the only iPad compatible with Procreate. If you're on more of a budget I've made a whole list of the best iPads for artists on a budget over here!
Samsung Galaxy Tab S6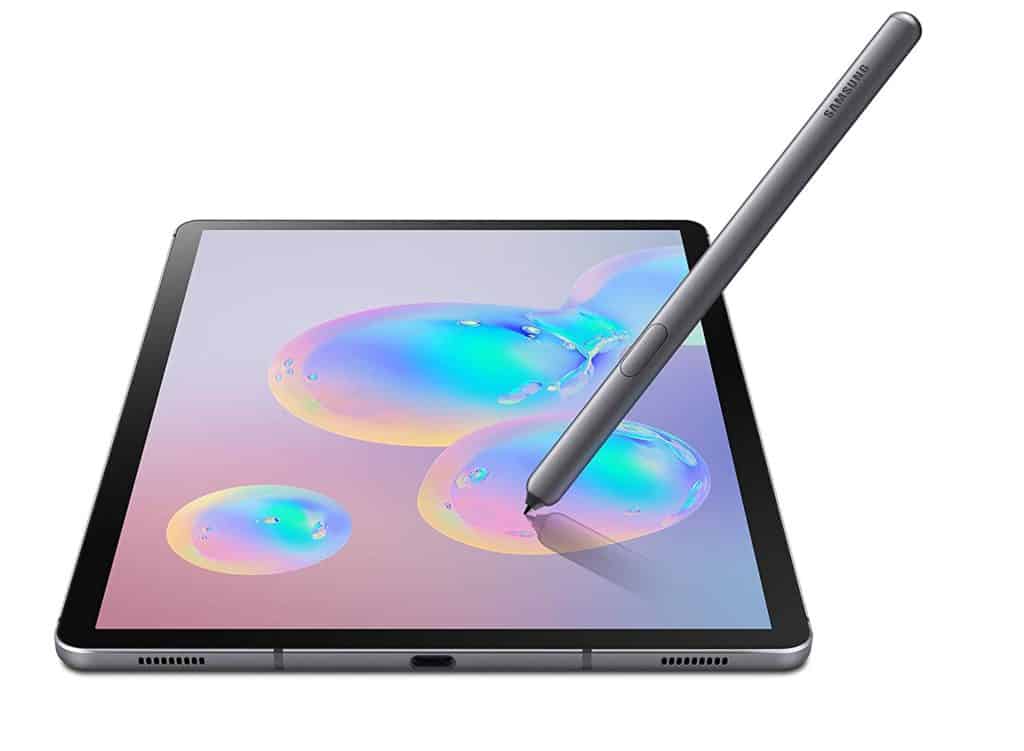 The top of the line Samsung tablet, the Samsung Galaxy Tab S6, is only a fraction of the cost of the top of the line iPad.
Even if you get it with as much storage as you can at 256 GB AND a keyboard case it is still just $807.98. Which isn't too bad as far as standalone drawing tablets go.
Alternatively, if you go with the base model tablet with just 128 GB of storage and just WiFi that will only set you back 549.99. The good thing is that if you feel you need more storage than that you can always add your own with a Micro SD card.
This device also comes with 6GB of RAM. Enabling you to work with numerous windows and apps open!
You will need to purchase the Samsung S-Pen as well which will be an additional 59.99. It charges by sticking magnetically to the back of the tablet. This isn't the most optimal place for it but it gets the job done.
The tablet itself will allow you up to 10.5 inches of drawing space! Which is much better than most graphics tablets you can get to connect to your computer.

There is some jitter to the lines when drawing straight lines slowly. Other than that the pen is pretty responsive and accurate to where you place your lines.

How it feels on the screen depends on the tip you are using in the pen. If you swap the tips out and it still doesn't feel right they do make screen protectors for the Galaxy that offer that paperlike feel to it.
The Beresem screen protector is one potential option to go with! It will offer you that tactile feedback to make it feel…right.
Now, when it comes to the best drawing apps for android tablets there are quite a few good ones to choose from. Autodesk Sketchbook seems to be a pretty popular one to start with!
For a more in-depth review of the best drawing apps for android tablets click here!
Picasso Tab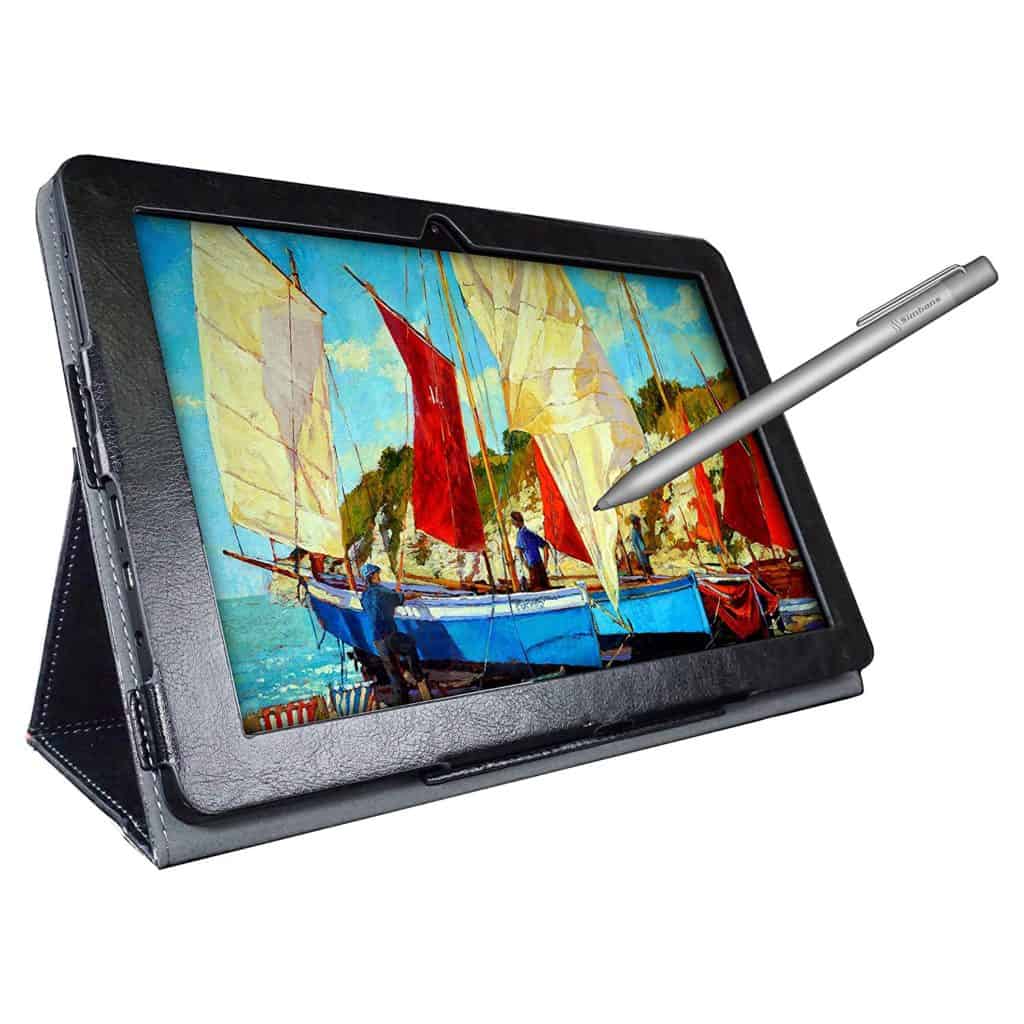 The Picasso Tab is another type of standalone drawing tablet to go with. This is offered by a company called Simbans and it also runs the Android operating system on it.
This particular tablet is far more affordable than the previous ones listed at a cool $229.95. That said, at a fraction of the price it comes with a fraction of the capabilities.
It only has 2GB of RAM and 32GB of storage space. Like other Android devices, it does have the option to expand storage with a sim card as well.
Since this particular product is being marketed at artists, it comes with a pen that has 1024 points of pressure. This is on the low end when it comes to points of pressure that most drawing tablets have.

Heck, almost all of the graphics tablets on our affordable drawing tablets list come 8192 points of pressure sensitivity. Even the lowest ones on the list have at least 2048 levels of pressure!

So this is hands down the lowest one so far. The real question is how will that impact one's potential results? Furthermore, what is the intended use of this device?

If you're looking for a standalone drawing tablet for a beginner artist who is still learning this would be an excellent option.
It comes preloaded with Audodesk Sketchbook and Artflow: Paint Draw Sketchbook. These are great apps for one to get started in digital art.

If you are looking for a standalone drawing tablet for a more serious artist looking to produce professional-quality results you will want to go with one of the other options on this list.
Wacom Mobile Studio Pro 16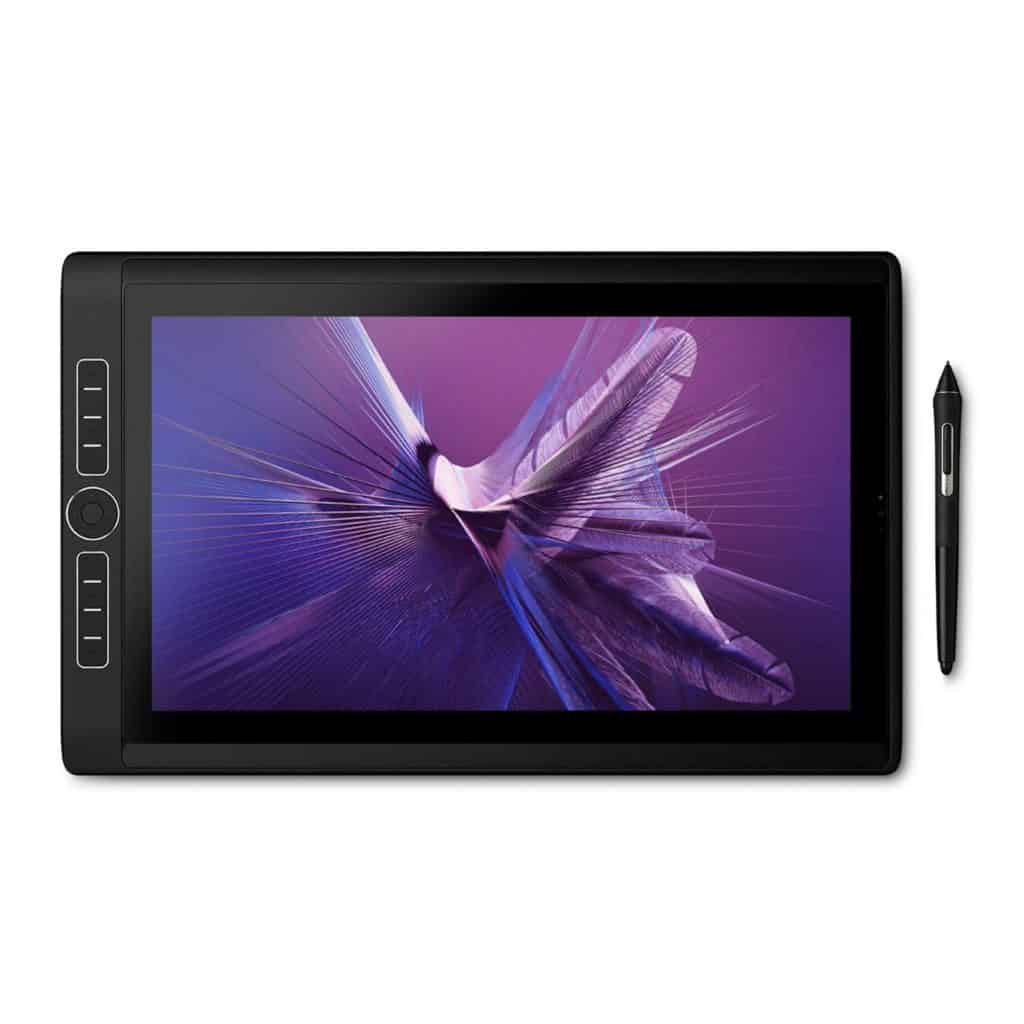 The Wacom Mobile Studio Pro 16 is the mac daddy of standalone drawing tablets. It is a workhorse designed for creative professionals to be able to make high-quality work on the go.

It does come at a hefty price though. Coming in at a whopping $3,500 U.S.!
It basically is a full Windows 10 computer. It comes with a 4k screen, its own pen, extra nibs, and even a holder for the pen!
Of course, Wacom knows what they are doing. Making the screen with a bit of a matte finish is what gives the screen the necessary texture for the right sort of feel us artists want!
There is a minor trade-off for this matte finish as if you get in close it reduces the quality of the image. If you have ever tried to draw on a tablet with a smooth glassy surface though you know it is worth the trade.
Now, when it comes to what this bad boy can do, it can enable you with the creative powers of a god!
It does have some drawbacks compared to some of the other options on this list. Besides the hefty price, it is a bit heavy to be something you might want to carry around with you all day.

There is some lag too, depending on the program you are using, between the pen and the line being drawn.

The palm rejection feature seems to fail a small amount of the time but enough for it to be annoying. There is a slight workaround to this in that you can set one of the buttons to be able to turn it on and off as you need to.
HP's Zbook x2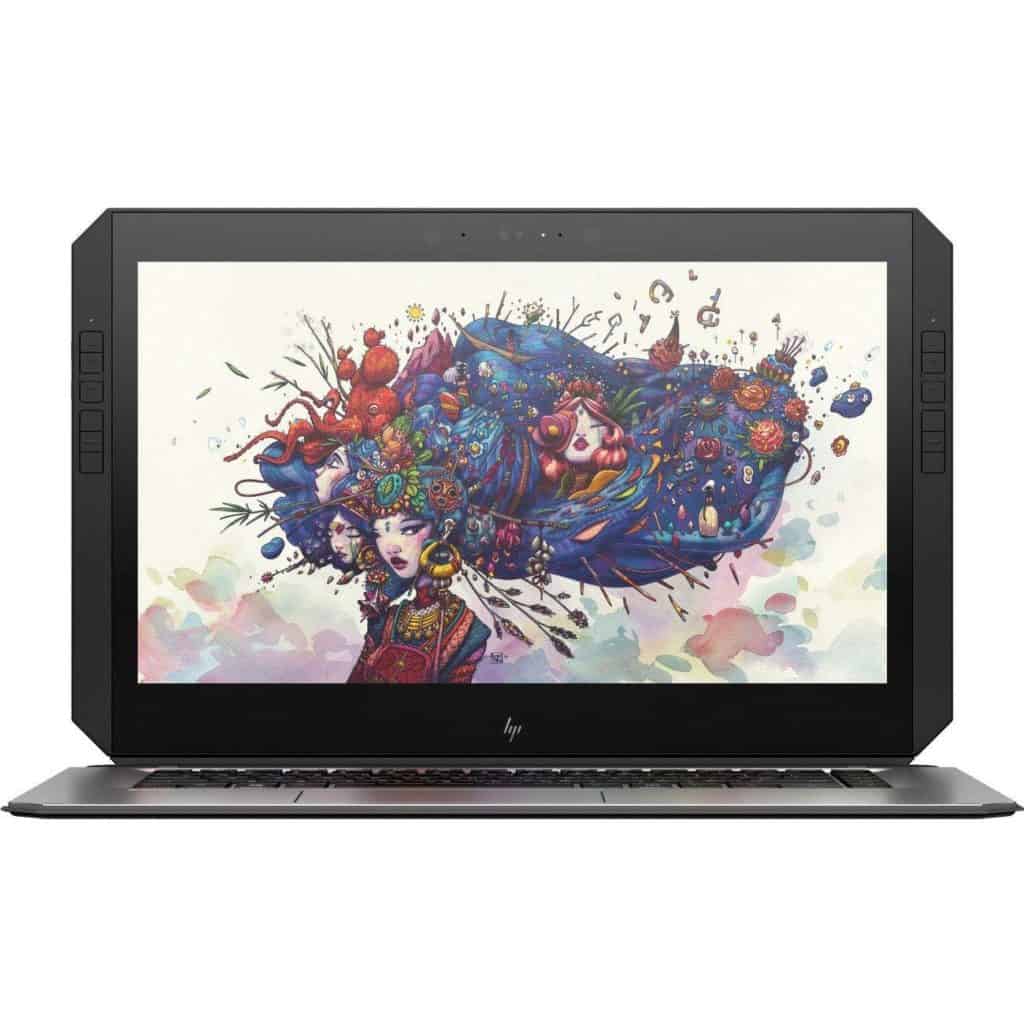 The HP Zbook X2 is similar to the Wacom Mobile Studio Pro 16 in that it is basically a computer designed for professional creators.
While the price is steep it is still far cheaper than the Wacom. You can currently snag one here on Amazon for 1,289.99. That is nearly one third the price of the Wacom Pro 16!
This bad boy is capable of doing everything a creator may want or need to do. It runs Windows 10, has 8GB of RAM, I7 Processor, 14 inch 4k screen, and 128 GB of storage.
It comes with its own pen and keyboard so you won't have to buy anything extra in order to get creating right away.
If you do want more storage there is a slot for an SD card. Allowing you to add more if need be.

It does only have about 3 hours of battery life so you will want to either be close to an outlet or have a backup power bank like the RAVPower. To connect it to your Zbook you will need a USB to USB C type of connector as well.

So if you end up going with a different power bank be sure to check to see if it comes with a connector that fits.

That brings me to one of the drawbacks of this device. The Zbook itself, with the keyboard cover as well, does weigh about 5lbs. So if you do end up looking for a power bank to get be sure to consider how much weight it may be adding to your load if you intend to take your device out and about.
Luckily the RAVPower is only about 4 ounces so it is likely most other power banks will be similar.
The keyboard it comes with is detachable and has Bluetooth connectivity. Which is great to ensure you are able to set yourself up to work in the most optimal positions.

Whether you're just drawing on the tablet portion itself or you need to type something up from a more comfortable positioning. I love me some wireless tech!!!
Now, for the meat and potatoes. The drawing experience on the ZBook X2 is great! Among the best out there.

There are no jitters to the line quality when you draw straight slow lines. The line keeps up with the pen so there isn't any lag. The screen does come with a matte finish to help reduce glares and to give the screen that textured feel that is important to give the pen the right sort of feel when you're drawing.

Since it is a fully functional computer running Windows 10 you'll be able to run any Adobe program you may want or need.

Some people may be put off by its lack of aesthetic appeal but when it comes to a high-quality workhorse, this device is a pretty great option for the price you can get it for.

Personally, this isn't something that would bother me at all as I would be getting the device to get quality work done. I'd be so focused on the screen itself that the rest of it really wouldn't register to me as long as I'm able to keep focused on my work.

It's only when the functionality of the device becomes frustrating that I begin to judge it negatively.

Not that aesthetic appeal isn't important or desirable to me. It's just that functionality for the price range is something that I'm more interested in.

Perhaps one day when I'm flush with cash I can be a bit pickier.