So you want to start learning animation? Me too! But where do we start?
First off, this is not an article on how to become a professional animator. It is merely about how to get started animating as a hobby.

We will go over what all you may need to get started as soon as possible.
I personally just got interested in learning animation myself as of a few weeks ago when I tried the Animation Assist feature in Procreate 5 for the first time.
Which got me wondering…what if you're interested in learning animation as a hobby but you don't have an iPad Pro? What then?
How does one get started animating when they know they want to animate but don't have any of the necessary tools to do so? What tools do they need?
Where exactly do you start?!?
Little did I know how deep these questions would take me…
Related Article:
What do you need to start animating?
You don't know what it is but there is something about animating that just DRAWS you in!
Corny jokes aside, if you find yourself here, you've likely already decided you want to try to learn to animate.
What do you need to start animating as soon as possible?
Some might say you need to know some basics in how to draw but honestly, the reward of seeing something you created come to life will propel you to learning more about drawing as you learn how to animate. So I personally don't think that is an absolute necessity.
If you can draw a simple stick figure or even a circle you can experience the magic of animation! You can make plenty of great and wonky little animations without picture perfect artistic skills in hand.
Mr. Shifty eyes here is a fun and simple example of this. I'm sure you could do this too!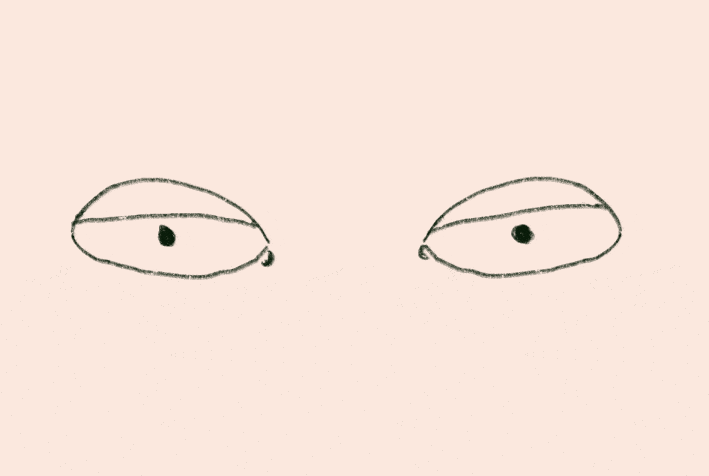 You can pick up all the drawing skills and animation techniques as you go. Learning about things like the fundamentals of drawing or the 12 principles of animation are all a part of the journey.
For a quick look at what the 12 principles of animation are, check this out! I will do some more in-depth content on those soon!

Once you experience the thrill of bringing a simple drawing to life, you will be hooked enough to plow through such drudgeries. I just know it!
Let's start with a quick overview of the basics.
All you need to get started animating is:
A drawing tablet – There are a variety of options available to choose from. There are affordable drawing tablets, the best drawing tablets with screens, and even standalone drawing tablets. All varying in pricing, capability, and functionality.
Stylus Pen – Most graphics tablets, drawing pads that connect to your computer, come with a stylus pen with varying degrees of pressure sensitivity and tilt sensitivity. For standalone devices like iPads and Samsung Galaxy Tablets, you have to buy them in addition to the device.
Drawing Gloves(optional) – These are not absolutely necessary but are useful for us newbies. I have a hard time keeping my hand off the screen of my iPad and often end up smudging my work. So for me, a drawing glove would be a good investment.
A computer – if you go with a cheaper drawing tablet you will need to connect it to a computer. Hopefully, you already have a computer. If you are however reading this on your smartphone, there are a couple of options from Huion that are compatible with Android OS 6.0 and up.
An animation program – There is a literal boatload of programs to choose from. Which ones you may want to go with will depend on whether you're on a computer or a mobile device. In fact, considering which programs you may want to go with first may be a good idea. All the best programs for animation are on computers.
A burning desire to learn! – This is the most vital element of learning anything! You have to crave it! Obsess over it! Let it dominate your MIND! Muh ha ha ha ha!
Whatever your situation is there are a number of great options to start working digitally today!
I personally went with the 12.9 in iPad Pro and the Apple Pencil 2. There are a number of other iPads that are compatible with Procreate.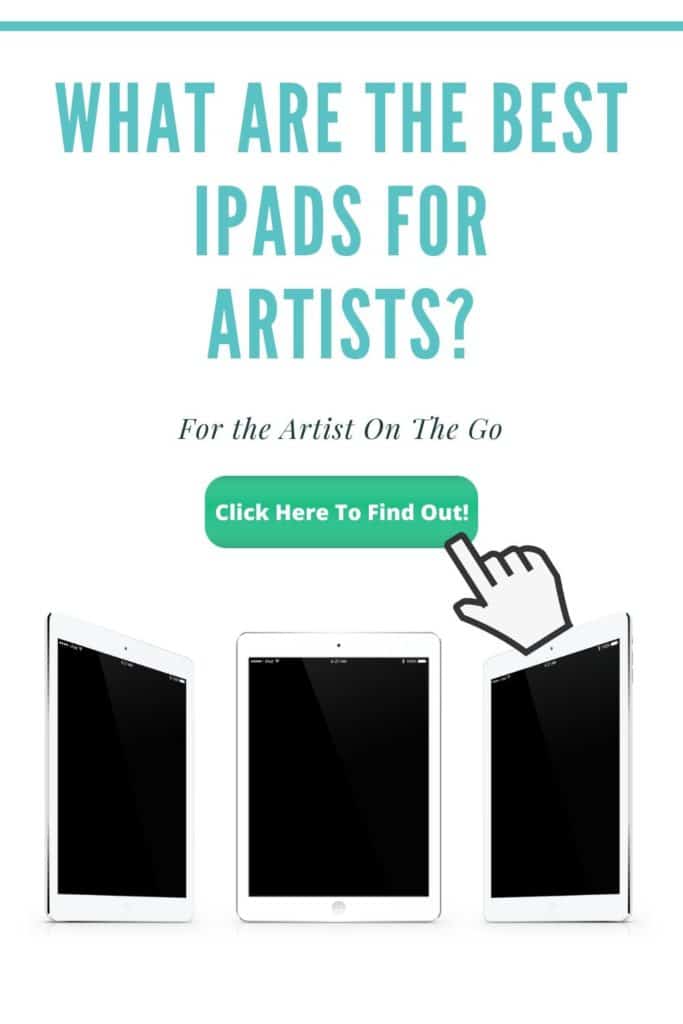 Click here to read about the best iPads for artists to figure out which iPad may be the best for your budget!
While a bit pricey all together, if you go with the top of the line iPad, it is all worth it to use Procreate. It is an amazing program that just keeps getting better with every update.
I originally only wanted it to make digital artwork but the Procreate 5 update came with a new animation assist feature that has updated my ambitions. It is basically the reason for the existence of all these words you're currently reading!
That said, after doing a ton of research for this article, it may not be the best option if you're pursuing making professional-grade animations. It is super great for digital art no doubts there but now that I have spent days trying to figure this all out it is apparent to me I will need to work with computer programs to get the quality I eventually will want.

I'm getting ahead of myself though. For the purposes of getting you started and interested in animation, there are plenty of lower-level options to try.
Let's take a look and see what might be the best fit for you and your situation.
Animation Equipment For Beginners
In this day and age, the options we have for creating great digital artwork on the go just keep growing and growing. When it comes to animation equipment for beginners I am sure you will want to work digitally as it makes the process that much more fun. Not to mention streamlined and easy too!
While you could always go old school and use a lightbox the old fashioned way, which I could certainly see the merits of at least trying, there are plenty of affordable drawing tablets to get you working digitally as well.
There are so many options to choose from we should be able to find a good fit for you and your budget. There are drawing tablets that range in price from $30 all the way up to over $1000.
If you have explored this site at all or read any of my other articles you may already know I'm a fan of being cost-conscious when starting a new hobby.
With that in mind, if I didn't already have an iPad, was on a tight budget, and really wanted to try animation I would probably go for the cheapest most effective entry-level devices and programs I could get.
In fact, to be able to use some of the computer programs I want to try I will need to go this route myself.
I'd rather spend $50 to try it out and see if it is going to be something that I invest a lot of time into rather than $400 only to find I'm not as interested as I thought.
Click here to check out affordable drawing tablets for under $100 that you can look into getting!
What is the best animation tablet for beginners?
After carefully analyzing all the various drawing tablets under $100 the best animation tablet for beginners that won't break the bank is the Huion H610. Keep in mind I arrived at this conclusion by reading the specs and capabilities listed for each drawing tablet.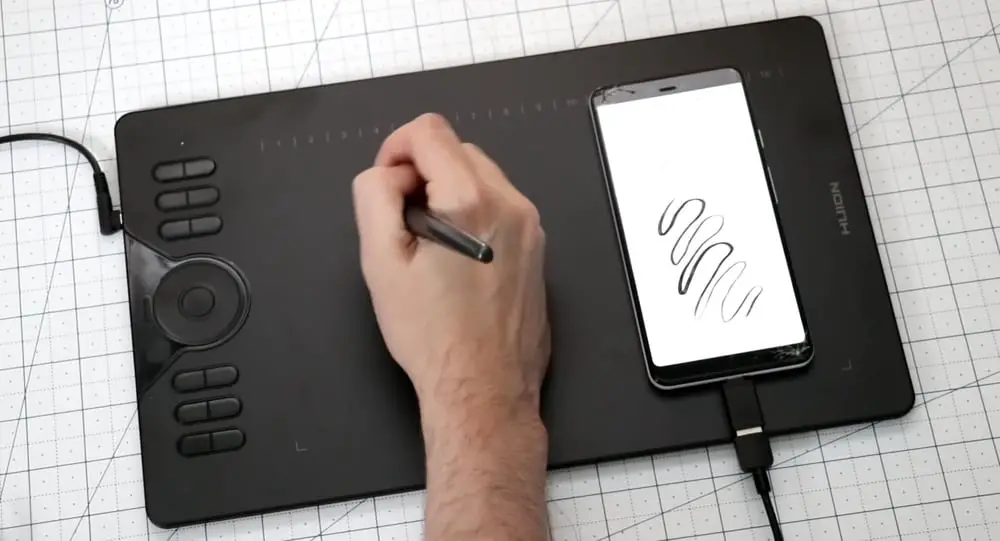 This will probably be the one I get myself so I can try some of the animation programs on my computer.

I have not personally tried it just yet. So if you are still uncertain I would recommend hopping over to YouTube and checking out some reviews of the ones you might be interested in.
I will absolutely get my hands on all of these and conduct my own hands-on reviews when I can swing it. So stay tuned for that!
Until then there is already a ton of great content on YouTube by other amazing folks out there. Just search for the model of the tablet you are considering.
One of the best channels I have found so far is the Brad Colbow channel. He is very informative, quite entertaining, and seems to have a review for just about any tablet you might be considering getting.

It doesn't hurt to check out others though because you never know when someone will have a biased perspective or may simply just miss key features of a program.
There are definitely differences between your drawing tablet options that aren't discernible from comparing the specs. One of the things I have learned from watching Brad's videos is that the Wacom's are actually a pretty good and respected product in the industry.

I initially was a bit uncertain about them when simply comparing the specs. Perhaps that is just newbie ignorance on my part.
How Much Does an Animation Tablet Cost?
There are plenty of affordable drawing tablets under $100 you can try to get the ball rolling.
When it comes to getting into animation many more experienced artists than myself recommend going with display tablets over graphics tablets.
There are many display tablets that are a step up above the 100 dollar range. These are more like highly interactive monitors that connect to your computer. They are a great option! Especially for animators as it helps to see what you are doing on the device you are working on.
If it sounds like this might be a good option for you, check out my page on what the best tablets with screens are!
While graphics tablets are a great way to get started doing some quality work, you may be a bit more eager to get a standalone drawing tablet.

When it comes to drawing tablets that don't require a connection to a computer there are a few options you can go with there as well.
So if you have the extra money to invest in something that is a bit more robust, such as an iPad or a Samsung Galaxy, it would certainly be better for learning animation and digital art.
Not to mention they are a lot easier to bring with you on the go! This way you can keep creating with a minimal amount of equipment to lug around!
What is the best animation software for beginners?
The best animation software for beginners will depend heavily upon what devices you are using. It will also depend on whether you want to do 2D animation or 3D animation.
For the purposes of what I'm focused on in this article, as it is what I am currently interested in, we will be covering 2D animation programs.

I will do my best to simplify this so as to point you in a direction for whatever devices and operating system you currently have. There were a literal ton of animation programs I had to sift through to write this page.
When it comes to the best animation software for beginners it would be best if we looked at the programs that have the lowest barrier to entry. By this I mean they are either free for you to get or if they do cost money the tools that it comes with make animation so easy you won't mind shelling out a few bucks to use it.
It also depends on how seriously you plan on taking it. I certainly plan on using my new animation skills in future YouTube videos.
I did my best to check out the apps for the iPad but I haven't tried most of the following programs listed here. After doing A LOT of research the ones listed are the ones I really got excited about trying.
I will update this page as I get hands-on experience with each program. I'm sure my perspective will evolve with time, experience, and education.
The Best Beginner Animation Programs for Windows and Macs
Cartoon Animator 4
So as a total beginner to animation myself, I'm certainly learning a lot just looking at all the different animation programs available out there.
One of the best animation programs for windows computers is Cartoon Animator 4!
It comes jam-packed with so many cool features just watching the intro video for it made me realize how much I still don't know about animation! It also got me really excited to try it out too!
This particular program has a cool facial motion capturing feature that will allow you to use a webcam or iPhone to capture facial expressions and mouth movements you make.
More than that it will animate the character's whole head and shoulders based on how you move your head.
It seamlessly transfers those movements onto your character!
How cool is that? I have been wondering how animators get the lips to match up with what a person is saying. The use of modern technology I'm sure makes it much easier than it used to be. Especially for us beginners.
Which of course makes me wonder what an animator used to have to go through to make the lips sync up with the audio…

Alternatively, what does it still take to accomplish that effectively in programs that don't have that sort of a feature?
Lip sync animation is certainly a subject I will have to dig into deeper and do a whole different page on.
Cartoon Animator 4 has loads of other cool features. While the real-time face tracking is by far it's coolest selling point it also makes animating the rest of your character and scene super easy.
All you need to do is draw to animate. You can easily add free bone templates to characters and objects allowing for quick and easy movements once it's setup.

It also has a bone template that is pretty easy to map out and set up with your character. Then you can even apply premade character movements from a library of animations.
You can create your illustrations in your favorite PSD editors such as Photoshop, Krita, Affinity, Clip Studio Paint, and Photopea.
You are basically able to launch all of these programs from within Cartoon Animator 4 to make it easy to create new assets to use or to modify existing ones.
There is so much cool stuff in this program it would be sort of useless for me to elaborate on all of it until we both are able to give it a try. If I'm being totally honest, I don't really understand all the features right now anyways.
One thing I am certain of is that this looks like a great option to get started on Windows and Mac computers.
Check out the specs necessary for your computer here!
It is available for a 30-day free trial so you can give it a go and see if it is right for you! Then if you decide you want it the Pro version is $99 USD and the Pipeline version is $199 USD.

I assume these are one time fees as I searched everywhere and didn't see anything about monthly or even yearly charges.

This seems like a really amazing program for beginner animators as it streamlines a ton of the animation process making it basic and easy for anyone to learn!
Pencil2D
The next animation program for Windows and Macs computers I'd like to suggest is Pencil2D.
This program comes up on a lot of animation program lists out there for a few reasons.
First off it is totally free to download and use as it is open-source software. It looks like there are people constantly working to make it better.
Check out this quick video to see examples of what's possible to create using this animation software! It looks like we can get some good results with it!
I'm really not too sure how steep the learning curve is on this program.
If you do end up using this program for a project even you can help make it better by submitting that project back to the team here. This will help them test new features and find bugs.
You can even make it private so only they can view it but submitting your projects to them would be a great way to give back and help improve the program for everyone!
While it may not have all the bells and whistles of Cartoon Animator 4 it is a totally free way to get in the mix and begin your animation journey today!
Moho Pro 13
For those of you who may have some familiarity with animation software, this product was previously known as Anime Studio. Moho Pro 13 is the newest version!
I'm not sure what it had before but it looks like in Moho Pro 13 they have a frame by frame option where you can animate by drawing each frame. I like this as this is how I have been doing it in procreate.
From what I can tell this comes with a set of animation tools that help simplify the process for beginning animators. Their smart bones system is specifically designed to remove distortion from the character's joints.

The actions window allows you to create a library of actions you can use. This is to expedite the workflow so you're not constantly having to animate things like walk cycles or blinking eyes.
Clearly being able to save and reuse common movements would be much faster and animating each part individually.
Due to the incredible amount of great tools that it comes with Moho 13 Pro does ask for a price of $399.00. It does have a 30-day free trial as well.
Maybe it's due to my relative newness to this subject matter but I didn't see if it had any sort of lip-syncing assistance features listed anywhere. I would think that would be a key feature they would want to boast about.

Especially since Cartoon Animator 4 has a pretty incredible one and it is half the price! I've got to be missing it somewhere right?
Animation Apps for iPads
When it comes to animation apps for iPads I, of course, have to start with the program that sent me off on this animation inquisition.
Procreate, specifically the Procreate 5 update, now has an animation assist feature! I believe you could do minor animations before this update but that was a method I never got around to learning before the update.

With the animation assist feature, it is now quick and easy to make cute little GIFs and minor animations.

It is not really intended for longer animations but I have thought of a few things I have been meaning to try to see if maybe I can make something a bit longer.

As someone who had never even really considered trying animation before this update, it is still pretty cool to make even small animations.
It sparked a curiosity that is now consuming me to find out more about animation and all the different ways it can be done.
Flippad
I was able to download Flippad for free and give it go. It is pretty straight forward.
It does have a cool little tutorial when you first open it up that will help you get the basics down. I'll probably mess around with it a bit more just to see what else I can do with it.
It doesn't come with nearly as many features as some of the previous programs mentioned. For me though, as a beginning animator, I think I will mess around with it a bit and see what sort of animations I can make.
The drawing in it isn't nearly as flexible or intuitive as what I have gotten used to in Procreate but it will still be fun for a little while. I'd recommend giving it a shot!
Rough Animator
A relatively cheap application at 4.99, Rough Animator is simple to use and understand.
Allowing for frame by frame animations. This application will let you jump right in and start animating right away.

It has your basic onion skinning, which if you don't already know allows you to see the layers before and after the current frame you are on.

It does have a feature that allows you to import audio for sound effects and lip-syncing. For android devices, it supports the Samsung S-Pen along with other pressure-sensitive pens android offers
For the iPad, it supports the Apple pencil along and several other stylus options as well.
If you complete a finished project within Rough Animate there are several exporting options. You can choose between Quicktime video, a simple GIF animation, or even image sequence!
Finally, Rough Animator projects can then be imported to Adobe Animate, After Effects, and Toon Boon Harmony. Which I haven't really discussed much yet because all of those are more advanced programs for the professionals out there!
Many many artists seem to like this application and recommend it for both iOS users and Android users.

Animation Apps for Androids
When it comes to animation apps for Android devices there is some overlap with what is available on iOS.
Rough Animator and Flipaclip just to name two. I didn't mention Flipaclip above as my initial experience with it wasn't good. I think I'm going to watch some tutorials on it and give it another try though.
I'm sure as I learn more about animation and animation programs I will need to come back and update all of my pages on them. I'm sure much of these initial perspectives will change with time.
PicsArt Animator – For a beginning animator who only has access to an Android device this looks like a great program the frames rolling!

There are plenty of simple tutorials to help you figure it out if you are having trouble but I think by trying this program you can get that same feeling I felt when I made my first animation.

It's surprisingly good and if I had an android smartphone I would certainly download it and give it try. It is totally free too!
It will allow you to use multiple layers so you can build some decent animations with foregrounds and backgrounds. You can even record sounds and voice overs for your animations!
Certainly worth giving a try and easy enough that any beginning animator should have a good time with it.
Animation Desk – This is another application that is actually available for both iOS and Android. I must have missed it when I was looking at the iOS apps.

Again, learning about it got me so excited I had to get it myself. A totally free download, it will let you get to animating full sequences right away.
When I first tried the animate feature in Procreate, I quickly ran into a wall at about 20 frames. This, of course, can be extended by adjusting one's canvas settings but there are still limits to the length of the sequence.

In Animation Desk, you can take your sequences and put them together on the storyboard allowing you to string together longer animation clips.
It does support 3 layers of drawings as well. Making it easy to build up your scene. It even has onion skins where it makes the frames behind it one color and the frames in front another!
This is definitely a great feature for it to have that I haven't seen in too many other free applications!

Unfortunately