As an artist who is seeking to explore with all kinds of mediums and art forms, I never expected that animation would be so much fun!
If animation was on my list of artistic things to learn it was way down the list. Until a couple of days ago when I updated to Procreate 5 and started playing with the new animation assist feature.
Now, I can't create a picture and not think about what parts of it I might want to animate. I'm like 4 days in though so maybe it will be something that passes. It is too early to tell.
Either way, I had to write a post to tell you about it and encourage you to try it out if you have access to Procreate.
Duplicating Frames and Frame Limitations
The very first thing I tried to create was this animated white rectangle you see here.

I initially wanted to try to create a doorway of light with the silhouette of a person stepping into it.
At first, I was redrawing the shape frame by frame. Then I thought there must be a way to copy it. So then I was using the copy and paste feature.
Shortly after that, I figured out that if you just tap the frame at the bottom that you want to copy there is a menu with a duplicate frame option.
That definitely sped things up. The last issue I ran into was the frame limit.
I still haven't quite figured out if there is any way to get past the frame limit if you want to make longer animations or if you're simply limited to making small animations such as GIFs
Thinking In Loops and GIFS
After realizing the potential frame limits, which I think may vary depending on how you set up your canvas, I started thinking about what sort of image can I create that would look good looping.
Of course, I always go for the low hanging fruit when trying anything new so I just wanted something simple to try.
So I did these shifty eyes.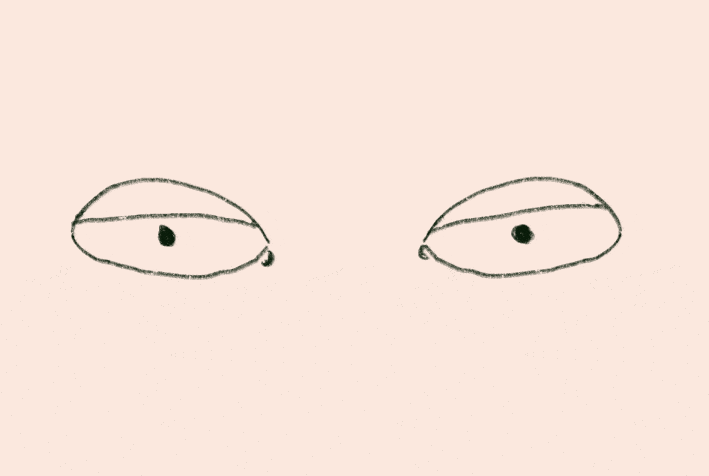 Ahhh, the satisfaction of my first successful animation that worked.
I really don't know what it is but there is something about bringing a drawing to life that really has clicked with me. I need more!
Seasons Greetings
Being that I started using Procreate 5's Animation Assist on December 23rd I, of course, got a bit festive with it and made a few digital Christmas cards to send out.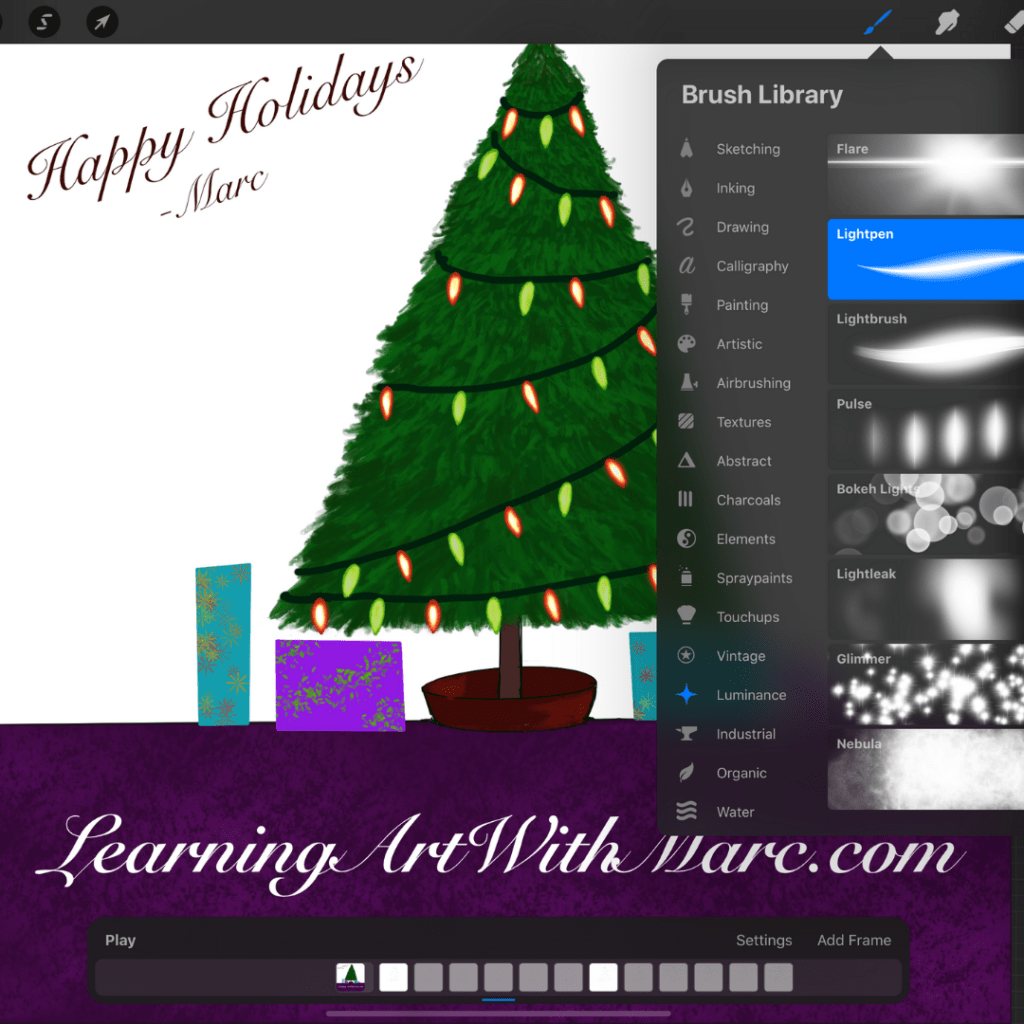 Again, I was trying to think of something simple that would look good looped. So I went with the Christmas Tree featured at the top of this page.

It is still a bit basic but satisfying nonetheless. The lights on the tree were a nice experiment with the Lightpen brush found in the Luminance section of the Brush Library shown here. I don't think this is one of the new brushes in the update but it was the first time I found a reason to use it.
I'm already using the lightpen in an awesome painting I have been working on for a couple of weeks to create a lightning strick. Can't wait to share that one!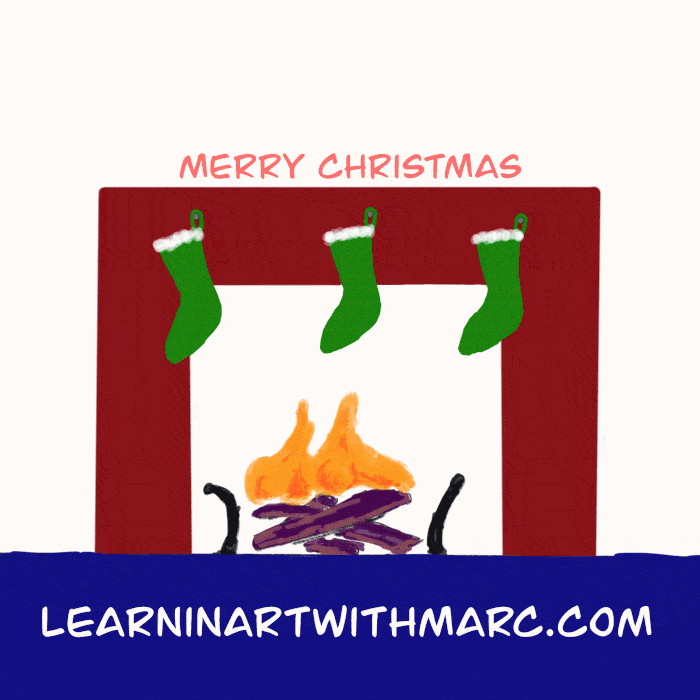 Before I did the tree I tried to do a fireplace. It came out ok but I'm sure in time I will be able to make much better fires than this one.
I cannot wait to explore animation further. It has lit me up in such an unexpected way there is certainly more of this sort of content to come.
I may need to start carving out an entire section on the Procreate app so that way I can better master it and help you to mater it as well.